Wessex FM Christmas Cards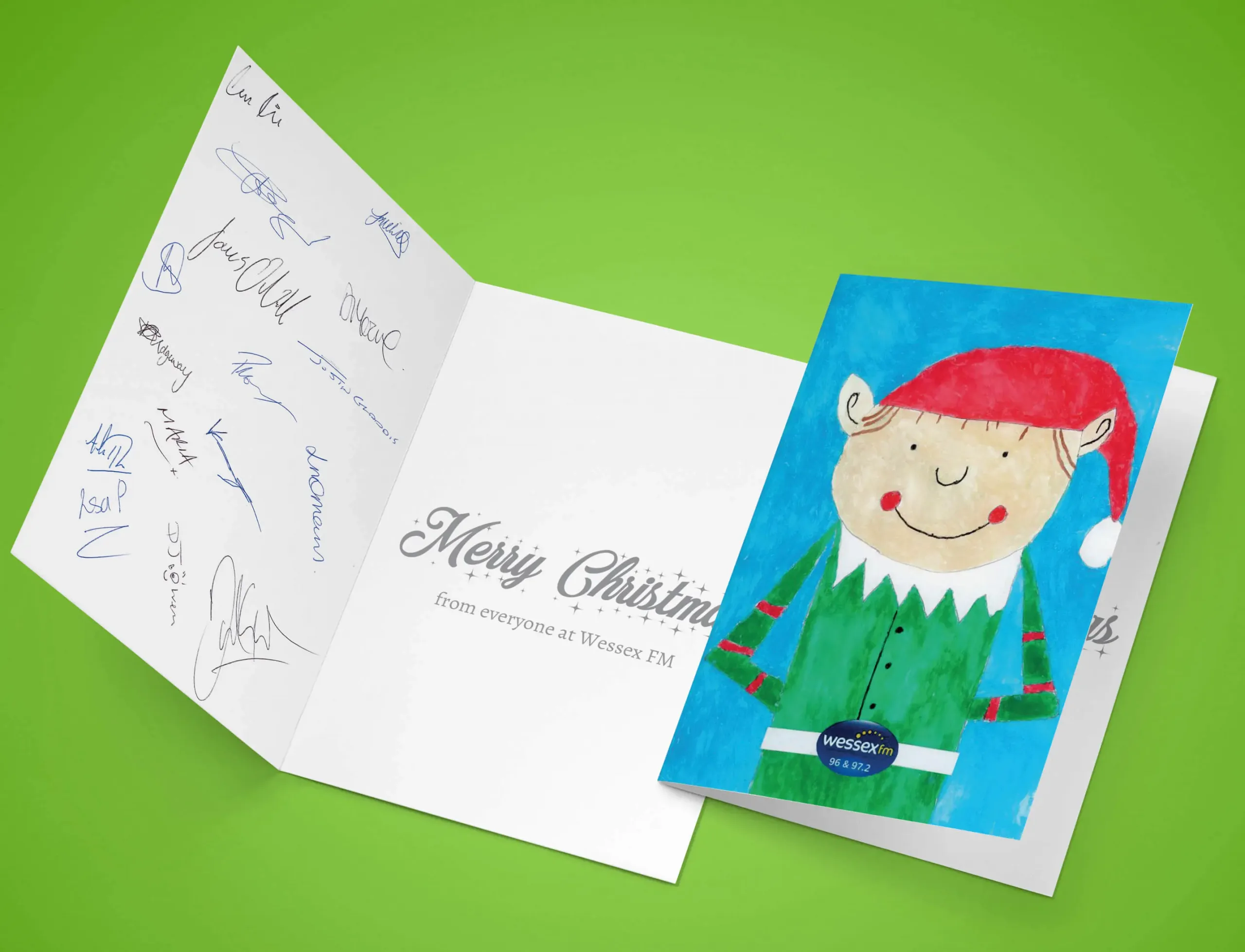 In 2017 we supported our radio station Wessex FM with their 'design a Christmas Card' competition. We printed 500 of these premium cards featuring an artistic painting by a local school child.
If you like what you see, get in touch!
We love a good ol' chin wag.